Deng Bingbing is the founder of two iconic and award-winning China design brands: design studio Bing Design and homeware brand Pilingpalang. Born into...
The combination of Chinese tradition with modern, vibrant color has made Bing's homeware brand Pingpalang a favorite among consumers and decorators. Founded in 2009, Pilingpalang objects are artistic creations, inspired ...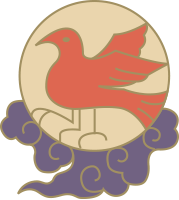 If you' re a retailer, wholesaler, interior designer, hotelier or luxury property owner there are numerous ways to partner with Pilingpalang. We are already in retail shops, design boutiques, museum gift shops and department stores worldwide, and constantly seeking opportunities to broaden our presence further. Hotels and luxury properties use Pilingpalang products in their properties and feature them in their gift shops. To find out about opportunities to partner with Pilingpalang, contact at plpl@pilingpalang.com
CHINA
eslite spectrum suzhou
No.8 Yuelang Street Suzhou Industrial Park
Exclusive Distributor in North America:
CANADA
INGLENUK IMP ...
Media Requests
Pilingpalang welcomes media requests for interviews, product images, photo shoots and product loans. If you'd like to feature Pilingpalang, please contact:
Christine He
christine.he@pilingpalang.com
137 0162 7314